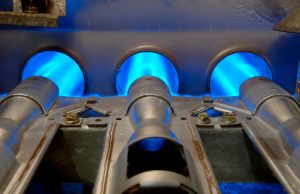 The word that's on the tips of everyone's tongues during this time of year is "maintenance." It's something that any HVAC contractor is going to encourage you to do if you're talking to them during the fall or early winter season. If you've heard the word "maintenance" constantly but you're still unsure if you should schedule an appointment for maintenance, we're here to sway you in the right direction today.
We have an amazing residential maintenance program at our company. If you're on the fence about maintenance, enrolling in our program will make things as easy as possible for you. We're going to get into our maintenance services below…
How Maintenance Helps
Here are a few ways that maintenance can help you improve your home this winter season:
Better Warmth
We know that you want to stay warm all winter long. It's cold in Joliet during this time of year. You don't want to have to layer on clothes just to sit on your couch at home. Your heater should be able to handle your heating needs. If this hasn't been the case so far this winter, then you should take the time to schedule an appointment for heating maintenance work. It will improve your home's warmth.
Longer Heating Lifespan
Your heater is intended to last around 10 to 15 years. Just because it's intended to last around this time doesn't mean that it's actually going to last that long without a little intentional care. Scheduling a maintenance appointment every fall season is the best way to ensure that your heater will have a nice, extended lifespan without many upsets. We're here to help you with everything you need to make your heater last many years.
Cost Savings
You want to save money on your heating throughout the heating season, right? Who doesn't? That's why you should schedule an appointment for heating maintenance. Heating maintenance allows you to save money on your heating services because it's like the stretch before the race. One of our heating contractors will prime your heater by lubricating all the moving parts, pinpointing any potential problems, eliminating them, and ensuring that your entire system is in great condition. All of these things will help you save money throughout the upcoming heating season.
Our Residential Maintenance Program
We have a great residential maintenance program with two separate tiers. Here is what both include:
Gold Membership
An annual tune-up for your heating and/or cooling system with a reminder call too!
15% discount on future service repairs
$25 annual equipment credit (up to $250)
Priority emergency response
Automatic regular inspection
Transferable agreement
Platinum Membership
All the benefits of the Gold membership and…
No-hassle maintenance
All service included
All parts included (some exclusions apply)
$50 annual equipment credit (up to $250)
If you're trying to choose between the memberships, we can help you choose exactly which one suits you best. Maintenance is always worthwhile for you to invest in. Contact our professionals today to learn more or to enroll.
Contact Johansen & Anderson Inc today for your furnace maintenance services. Call J&A today, sleep-tight tonight.