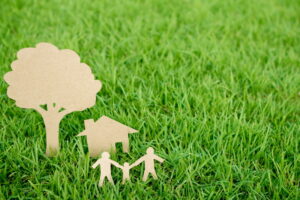 We know that you feel the chill in the air when the sun goes down. We're finally arriving in the fall season. If you plan on staying warm all winter, make sure you're investing in your home comfort. This is going to start with the proper furnace tune-up service.
We're the professionals you can rely on for furnace maintenance in Joliet, IL. This is because we're specialists in the arena. We're going to make sure that your furnace is ready to heat, that it's safe, and that it's able to perform for you the entire season. Get in touch with us as soon as you need quality service. 
Why Now?
We just rounded the corner into September and it's not feeling like fall all the way yet. That's why you might be wondering if it's really necessary to schedule your furnace tune-up now. It can still feel early and we understand this. 
What we want you to know is that proper preparation is always essential when it comes to maintenance services. Don't wait too long. Fall is the perfect time to talk with a professional and get your tune-up appointment on the books. You'll be ready to go before the winter season arrives. 
The Benefits of a Tune-Up
Are you wondering why a tune-up is so essential? Here are a few reasons:
Better Service
You're going to get better service if you tune up your home's air conditioner. This is because your air conditioner is going to get pristine service after a good tune-up. Better service means better heating. You'll be able to heat up the house faster, for less, and with fewer opportunities for failure. Furnaces aren't inherently dangerous, but they can become dangerous without the right care. We're going to help you get better service for your home. 
Cost Savings
Now let's talk about your cost savings. This is everyone's favorite benefit of maintenance. The annual tune-up service will cost you a small fee, but it's nothing compared to the savings that you're going to experience after having maintenance performed. 
Longer Lifespan
You want your home's furnace to last you as long as possible. A furnace is set to last you about 15-20 years. The thing you need to keep in mind about this is that your furnace can only last you as long as possible with the proper maintenance. If you want your furnace to last well into the future, then investing in maintenance in the fall is your best option. 
Our Residential Maintenance Program
There are two tiers to our residential maintenance program. The gold membership and the platinum membership. Here are the details of both.
Gold Membership
An annual tune-up of heating and/or cooling system with convenient reminder call
15% discount on future service repairs
$25 annual equipment credit (up to $250)
Priority Emergency Response
Automatic Regular Inspection
Transferable Agreement
Platinum Membership
Platinum Has All the of the Gold Membership Plus…
No Hassle Maintenance
All Service included
All parts included (some exclusions apply)
$50 annual equipment credit (Up to $250)
Contact Johansen & Anderson Inc for your furnace tune up this fall. Call J&A today, sleep-tight tonight.