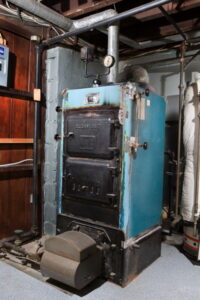 There are plenty of minor concerns—and sometimes even major ones—that can be completely resolved with thorough, professional furnace repair. But sometimes, repairs either cannot fully resolve a problem or are so costly that you would be better off investing in a new furnace. How can you tell which situation you are in? And how can you make sure you don't have to replace your furnace any sooner than is absolutely necessary?
We'll go over some common symptoms that indicate that it's time for furnace repair, as well as some indicators that you might want to think about replacing your furnace. We'll also discuss the two best ways to prolong your furnace's life.
Time for Furnace Repair
Smells: An aroma of burnt dust is normal when you first run your furnace in the fall, but if the smell doesn't go away, or you smell anything else suspicious, call for repairs.
Erratic Heat: If the temperature fluctuates too widely, or some areas of your home are warm while others are chilly, repairs can help.
Excessive Utility Bills: If you're using more fuel than you used to, repairs might be able to help you get your furnace back to efficient operation.
Time for Furnace Replacement
Age: While an electric furnace may live more than 20 years, a gas furnace rarely lasts more than 15, and as it ages, it becomes less efficient and requires more repairs. If you're facing an expensive repair on an older furnace, replacement is probably a better bet.
Frequent Repairs: If you find yourself calling a technician for furnace repairs more and more frequently, you should keep in mind that those expenses add up. Replacement might end up being more cost efficient.
Inefficiency: If maintenance and repairs can't bring your furnace's efficiency back up, or it's simply an inefficient older furnace and you're interested in a newer, more efficient one, we're here to discuss high-efficiency furnace options with you.
Corrosion: If you see corroded areas on your furnace, this is not something that can be completely resolved with repair. It's time for a new furnace.
Prolonging Furnace Life
There are two things you can do throughout your furnace's lifetime that will decrease the need for repairs and increase the number of years that your furnace will keep your home cozy.
Air Filter Changes: You can do this yourself, and you should do it every 1-3 months during the months you're using your furnace. Eliminating dust and particles will decrease wear and tear, prevent overheating, and help your furnace go as long as possible.
Annual Maintenance: Making sure a technician inspects, tests, cleans, and lubricates your furnace once a year will improve efficiency, decrease the need for repairs, extend your furnace's life, and ensure that it is running safely without posing any hazards from fuel or carbon monoxide leaks. We even offer a residential maintenance program we call the Comfort Club, which offers discounts, priority customer status, and even credit toward future furnace replacement.
Contact J&A today, Sleep-tight tonight!