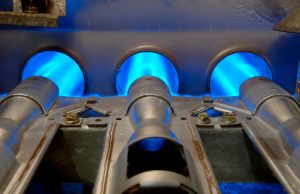 The cool weather is on its way. Is your heater ready to help you combat these lower temperatures? This is going to become more and more important as time goes on. This is why we want you to get prepared now. This is why we want you to start considering your heating services and, namely, the life expectancy of your home's heater.
The life expectancy of a heater varies from home to home, but the general rule of thumb is simple. We're going to get into everything you need to know about your heater's life expectancy below. Just know that you need the right repair and maintenance service for your heater in Joliet, IL—professional service. 
How Long Should My Heater Last?
Let's start off with figuring out how long the heater should last. Generally speaking, your heater should last about 10–15 years. The range varies depending on several factors. Here are a few:
How often you schedule appointments for maintenance
How you run the heater (tempeartures chosen, run times, etc.)
Your indoor air quality
The quality of your installation and the subsequent services you receive
The size of the heater and how it was matched to your house
This is why you should take care of your heater to the best of your ability. Eventually, every heater will reach a point where it needs to be retired. If you think you're at that point, then we're the team who can help you replace the system.
The Signs That You Should Upgrade
Here are the signs that you should consider upgrading your home's heater before the height of the fall season. 
Consistent Performance Issues
It feels like every single day there's a new issue with your heater. You shouldn't feel this way. If you do, then it's a clear sign that an upgrade is in your future.
Constant Repair Needs
Do you run into clear repair needs more than once every few years? If you do, then it's a sign you should upgrade your heater. The money that you're spending on your heater is money that you could save with an efficient system.
High Energy Bills
High energy bills are a bad sign because they indicate an issue with your heater's efficiency if there's no clear cause for the cost increase. Don't let these problems persist. 
Odd Noises
Have you noticed an uptick in odd noises from the heater? These are signs you need professional repair work. We're the team who can provide this for you.
Foul Odors
Are there noticeable foul odors in your home whenever you run your heater? This isn't something you want to experience. This is a problem with any HVAC system you might have, but it becomes an even bigger issue when we're talking about your heater in particular. This is because heaters (namely furnaces) have the potential to become dangerous to your home and health. Address the issues ASAP.
Contact Johansen & Anderson Inc today to schedule an appointment with our professionals. Call J&A today, sleep-tight tonight.