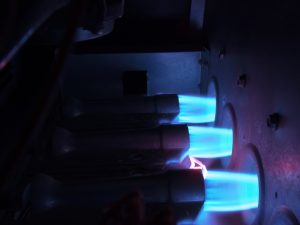 When it comes to winter, one of the most important things you can have done for your home's heating system is maintenance. This is something we like to underscore because many homeowners don't realize how influential it is in their home. If you're now interested in heater maintenance in Shorewood, IL, then you should rely on professionals like ours. We're the ones who can get your maintenance right. Although heating maintenance is important, it's not worth much unless it's performed by a reliable heating technician. 
It's always good to ask a few questions and it's definitely worthwhile to ask "why" when someone is suggesting you implement change in your home. If you're wondering why you need heating maintenance, we're here to explain. Let's get into the details below…
Why Maintenance Is Necessary
Here are a few reasons why maintenance is necessary for your home.
Better Heating
The best heating maintenance perk is better heating. Heating maintenance ensures that any budding problems happening with your heater are stopped in their tracks before they become larger issues. This means that you can get quality heating that will keep you warm all winter long without any of the stress or hassle. 
Increased Safety
You want to be safe at home and heating maintenance is actually a great way to improve your home safety. If you have a natural gas furnace, you can fortify your home against a potential gas leak or carbon monoxide poisoning with annual heating maintenance.
Lower Energy Bills
Maintenance isn't free, but it is an investment that can save you money. One way this can happen is through the increase in efficiency. Maintenance keeps your system lubricated and free of issues. This means you're getting better heating with less hassle which will reduce the overall cost of running your heater.
A Longer-Lasting Heating System
Your heater typically lasts around 10–15 years, but this isn't just a given. You have to help your heater help you. If you want your heater to last this long, then annual heating maintenance is the best option for you. Annual maintenance will keep your heater in top shape so it can last as long as possible. 
Our Residential Maintenance Program
Now that you understand the importance of heating maintenance, we want to get into the details of our residential maintenance program. Enrolling in our maintenance program is the easiest way to take all the stress out of the process, improve your heating, and save yourself money. We have two tiers of membership so we can accommodate everyone's needs—the Gold Membership and the Platinum Membership.
Gold Membership
Annual tune-up of heating and/or cooling system with convenient reminder call

15% discount on future service repairs

$25 annual equipment credit (Up to $250)

Priority emergency response

An automatic regular inspection

A transferable agreement
Platinum Membership
All the Gold Membership benefits plus the following…
No-hassle maintenance

All service included

All parts included (Some exclusions apply)

$50 annual equipment credit (Up to $250)
Contact Johansen & Anderson Inc when you want great heating maintenance. Call J&A today, sleep-tight tonight.