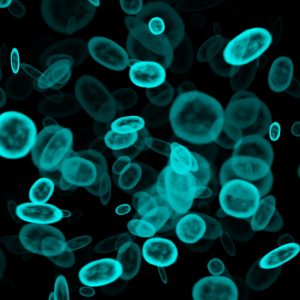 Your IAQ (or Indoor Air Quality) is one of the most important factors that affect your home comfort. The thing you need to keep in mind about your indoor air quality is that it takes as much thought, intentionality, and effort as any other aspect of your home. For most of us in our area, the air conditioner tends to become the belle of the ball during the warmer months. While this system is important, it's not the only system that's going to keep the show running. Make sure your indoor air quality system has the right service as well.
If you're considering an indoor air quality system, then we want to take the time to recommend a few today. We're big fans of humidifiers and dehumidifiers, HRV and ERV systems, and air filtration and air purifiers in Mokena, IL.
How to Improve Your Indoor Air Quality
Are you ready to improve your indoor air quality? These are a few systems you should consider:
Air Filtration System and Air Purifiers
The problem with your indoor air quality is that it's not visible to the eye. For the most part, the problems you experience with your HVAC system are obvious. If you have a problem with your air conditioner, you might notice something leaking from the outdoor unit or even hear something odd coming from the system. Indoor air quality problems are less obvious. This is why it's so important to make sure that you have the right preventive systems in place to have an efficient home. This is also why we recommend air filtration systems and air purifiers. 
Many times, we meet homeowners when they're struggling with making the decision between the two. If you're not sure what's right for you, then we can be the professionals to help you make the decision. We'll assess your needs and point you in the right direction.
Humidifiers and Dehumidifiers
Your comfort in your home isn't all about temperature or even the cleanliness of your home's air. It's also about the humidity balance in your home. You don't want your humidity balance to dip below 30% or rise above 50%. If it does, then you're going to notice a struggle to get the temperature you desire in your home, to do so for an efficient price, and difficulty keeping it where you want it. This is where our professionals can help you. Contact us for everything you need in our area.
Heat and Energy Recovery Ventilators
Have you ever run your air conditioning system for days at a time during the hotter summer months and then realized how stuffy your home feels? Fresh air is something we all want even during periods of extreme heat. If you're looking for this without sacrificing your internal temperature, then we recommend an HRV or ERV system. Which one you choose depends on the specific needs of your home. We'll help you determine what this is. 
Contact Johansen & Anderson Inc today to schedule an appointment for your indoor air quality today. Call J&A today, sleep-tight tonight.