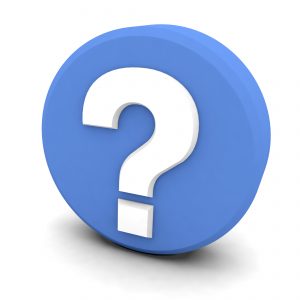 Spring has arrived and it's time to maintain your air conditioner. We've got a few more weeks of cold weather left, but when the warm weather arrives in a month or so, you're going to want to be ready. We're prepared to help you get there.
Sometimes when we speak to homeowners, we hear that they don't necessarily understand the benefit of maintenance. The logic is typically something along the lines of "if it isn't broken, then why fix it?" We understand how you'd come to this conclusion, but today, we'd like to take a moment to tell you why this logic is flawed. This is the type of thinking that will have you sweating all summer. We want to help you avoid this today.
Why Maintenance Is Great
If you want perfect HVAC in Shorewood, IL, then start with maintenance. Here are just a few reasons why maintenance is great.
It Keeps You Cool When It Counts
As we mentioned above, warm weather is right around the corner. Maintenance is how you make sure that your air conditioner is prepared for the arrival. Maintenance is great because one of our professionals can come out to your home to make sure that your AC is ready to cool. You need a professional because we're the only ones who can help you spot those small issues that implode into bigger problems under the pressure of late spring and summer.
It Helps Your AC Last
When you buy an air conditioner, you're not going to just want it for a single summer. You buy an air conditioner expecting it to last for 10-15 years.
Although air conditioners are expected to last about this long, it doesn't just happen with a snap of your fingers. You're going to need to do the work, and this starts with annual maintenance. Just one tune-up appointment annually will help your air conditioner last as long as possible.
It Lowers Your Bills
Maintenance ensures that your home is as efficient as possible. If you want to make sure that you're paying affordable bills this spring and summer, then an investment in maintenance is where to start.
You can think of it like this: summer is like the final exam to your air conditioner and maintenance is like studying, getting a good night's rest before the day of the test, and eating a great breakfast the morning of. It prepares your unit for success.
Our Residential Maintenance Program
If you're convinced and ready to call for a maintenance appointment, we suggest that you go the extra mile and join our residential maintenance program. We have two tiers. Here is what each one includes…
The Gold Membership
Annual tune-up of heating and/or cooling system with convenient reminder call
15% discount on future service repairs
$25 annual equipment credit (Up to $250)
Priority Emergency response
Automatic Regular Inspection
Transferable Agreement
The Platinum Membership
All the Gold Membership Benefits and…
No Hassle Maintenance
All Service included
All parts included (Some exclusions apply)
$50 annual equipment credit (Up to $250)
Contact Johansen & Anderson Inc today to schedule an appointment with us. Call J&A today, sleep-tight tonight.