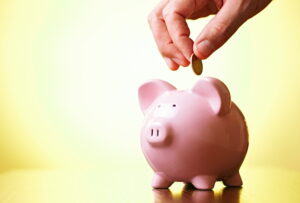 We talk a lot on this blog about maintenance being a critical part of the care of your HVAC system. Maintenance provides a near-endless array of benefits: safety, efficiency, decreased need for repairs, extended life expectancy for your heating and cooling systems, and more. Our technicians are proud to provide top-notch maintenance services and to communicate clearly with customers about their home comfort and how to get the most out of their HVAC systems.
Now, we'd like to share a fantastic option with you: our new maintenance club. Membership offers many benefits and there are two tiers you can choose from.
Maintenance Club Benefits
You'll receive all the benefits of reassuring yourself that your systems are operating safely, avoiding the typical 5% annual decrease in efficiency that unmaintained systems accumulate each year, avoiding repairs and system failures, and making sure your heating and cooling systems keep working for as long as possible. But with maintenance club membership, there are additional advantages.
Reminders to Schedule: Making an appointment for your HVAC maintenance is the kind of thing that can slip your mind. We reach out to all our club members to let them know it's time to schedule maintenance. Not only will this help ensure it's not forgotten, but it will also help keep your equipment under warranty because most warranty agreements require that heaters or air conditioners receive professional maintenance every year.
Financial Savings: As a maintenance club member, you'll receive a 15% discount on all future repairs that your system might need. And each year, you'll accrue a $25 credit toward future equipment, up to a maximum of $250, so when you do finally need to replace your HVAC equipment, you'll be able to take a hefty chunk off the price. Keeping everything under warranty has financial benefits as well, as there are some costs the manufacturer will cover as long as your equipment is still under warranty.
Convenience and Peace of Mind: Another reassuring benefit of club membership is that members have priority status for emergency repair calls. This means that when your heat or air conditioning fails suddenly on an inconvenient Sunday night, our technicians will attend to your emergency before they go to repair the heat or air conditioning of a non-club member who is having a similar emergency. Knowing that you have that safety net can decrease your worry and increase your contentment, not to mention decreasing the amount of time that your system is down when an emergency does occur.
Even More Benefits
All of the things we've just listed are included with Gold Maintenance Club membership. But if you choose the higher tier, Platinum Maintenance Club, you'll receive even greater benefits. Instead of a discount being applied to your future repair needs, all service will be included. Most parts will be included if any components need to be replaced. And instead of accumulating a $25 credit per year towards future equipment needs, you will accrue a $50 credit per year.
We'd love to talk with you about all the details of these two maintenance club options to help you decide which plan best fits your needs.

Call J&A today, Sleep-tight tonight!