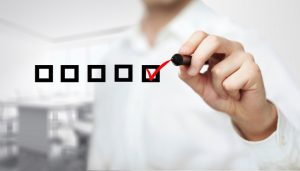 The world has changed a lot in the past few years. As we all know, supply chains are in a tight space and as we march further into the warm weather season, more HVAC contractors are in demand. The combination of these two things can put the HVAC industry in a pressure cooker. As a result, lead times are crazy right now! This is why it's so important to act quickly and proactively when you need to schedule HVAC services. 
This is only heightened when you consider that you're in charge of running a commercial space. Commercial spaces are a higher stakes game because you're not just controlling your comfort, you're in charge of your comfort and your potential customers, residents, and team members. The best thing you can do to stay prepared is to have a team of professionals you can trust. We can be that team for you. We understand everything commercial HVAC in Joliet, IL. 
Call When You Notice
Here are a few things you should call a professional for.
Odd Odors
Have you noticed that there are odd odors all throughout your facility? Odd odors might be a sign of buildup somewhere within the building's ductwork or within the air conditioning unit itself. In either scenario, we can figure out the source of your issues and repair it ASAP.
Poor Indoor Air Quality
Is everyone in your building coughing, sneezing, or wheezing although there's no cold going around? This could be due to the indoor air quality. Oftentimes, this is directly related to the air conditioning. If your facility's air conditioner is underperforming it can lead to a buildup of contaminants and other debris that's blown around the building. 
Inconsistent Airflow
Have you noticed that some parts of your facility are cool and temperature-controlled while others are stuffy and hot? You should be able to get consistent power throughout your entire facility. If you can't, then it's a sign that you should schedule an appointment for repair work. 
Thermostat Issues
Are people in your business complaining that they're not cool enough although the thermostats are set to the typical temperature? In commercial spaces, it's common to set a temperature and leave it there for the majority of the season. That's why temperature inconsistencies are extremely odd. If you notice one and you can't pin it to any change in the way you operate your HVAC system, then it might be a thermostat issue. We can resolve this.
We're Here for You
Our professionals are here for you no matter the scenario. We pride ourselves on being the experts you can turn to in emergency situations or stressful situations. We're also proud to say that we're a local team with long-standing roots in the area. We get it because we're also local business owners. You won't have to worry about getting a technician who understands your needs. We'll make sure to provide you with great work every single time. 
Contact Johansen & Anderson Inc for your commercial needs. Call J&A today, sleep-tight tonight.