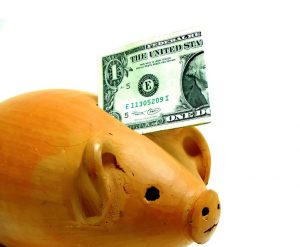 The end of the heating season is often a rough one. March and April can throw some of the coldest days of the year at us, and you can expect to see higher utility bills until the spring thaw finally sets in for keeps. But you're probably paying too much for your heating—there are many small mistakes or tasks you may forget that will raise energy use and your bills.
Here are three ways you can start saving energy. They aren't difficult to do—the last one only requires picking up the phone and calling our office!
ONE: Use energy-saving settings on the thermostat
What is a thermostat? It's a type of switch for turning on and off the heater and blower fan. Here's what it's not: a throttle that can be opened up to increase the amount of heating generated. If you turn up your thermostat to high levels, you don't get faster heat—you're only sending instructions for the heating system to stay on longer until it meets the set temperature. This wastes energy to get to a temperature that will be too stuffy.
Another problem with the high heat setting is it allows heat to escape from the house faster. The closer the indoor and outdoor temperatures to each other, the slower the indoor energy leaves. We advise a daytime setting of 68°F. If that feels a bit cold, raise the temperature a few degrees and then reduce it by one degree over the next few days to acclimatize the household. We also strongly recommend you install a set-back or Wi-Fi thermostat if you don't already have one. These make saving energy much easier.
TWO: Never forget to regularly replace the air filter
Have you forgotten to change out the HVAC system over the winter? This happens in many homes, and it's a leading cause for unnecessarily high utility bills. Filters need to be changed every 1 to 3 months depending on the filter strength, so you should need to change the filter at least once each winter. If you don't, the clogged filter will place strain on the blower motor and waste energy.
THREE: Join our Comfort Club
The most important step for lowering utility bills from your heater and keeping them low is to schedule annual heating maintenance from licensed HVAC professionals. This service is usually done in the fall, but it's never too late—you don't want your heater to miss out on even a single year. Routine maintenance inspects, cleans, and adjusts a heating system to prevent it from becoming inefficient, suffer from repair issues, and break down years earlier than it should.
For the Plainfield, IL, HVAC services to help you cut down your heating bills, not only for the end of heating season but for many heating seasons to come, call us. We offer 24-hour service, 365 days a year, and our Comfort Club is your best tool for cutting down on utility bills for both heating and cooling. You'll also receive additional benefits such as discounts on repairs and annual equipment credit.
Call Johansen & Anderson Inc today—sleep tight tonight!