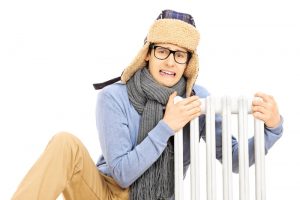 It's officially fall in Joliet! It's time to start thinking about your heater. It's likely that you've already turned on your heater recently. If you noticed that you have a few heating problems popping up already, it's time to call in the professionals.
You live here so you know how cold it gets during a Joliet winter. Imagine your heater going out on a cold winter evening when you need it the most. It's more than inconvenient, it's also incredibly expensive and it can leave you cold and uncomfortable. Make sure you do your due diligence by scheduling heating repair in Joliet, IL sooner rather than later. Now is the perfect time to do so. Get in touch with our professionals today—we'll make sure you're well cared for.
Early Season Heating Problems to Watch Out For
Heating problems that you notice early on in the season are a little different because they might be subtle. Just because the problem doesn't seem major now doesn't mean that it won't become worse later. Contact our professionals at the first sign of a problem.
Your Bills Are Sky High
We're early on in the heating season here in Joliet. The temperatures are a little chilly, but they aren't freezing cold. That means that you shouldn't have sky high heating bills quite yet. Your heating bills should always reflect the amount of time you're spending heating up your home. If you feel like your bill reflects the workings of a sauna it's probably time for you to schedule an appointment with our professionals.
You're Not Warm Enough
Really take the time to consider this problem. This is an issue that we find a lot of homeowners powering through or brushing aside. In reality, if you constantly have to run to your thermostat to turn it up or layer on clothing it means that you're having some real trouble with your home's heater. This shouldn't be a problem that you notice so early on into the heating season. If you do notice this, it's a bad omen for the next few months of operation of the heater.
Your Problems Are All Too Familiar
Are your current heating problems giving you a bit of déjà vu? If you struggled with your heater last year and now you're noticing that those same problems are popping up again, it's time for you to schedule an appointment with us. Don't keep putting off the problems again and again. You can contact our team and have our professionals work out all the kinks once and for all.
Don't Wait!
Don't wait any longer. We know that you might try to avoid professional service because you're worried about the price. We're a team focused on providing the best possible service for the lowest prices around. You can trust us with any and all of your heating needs—we're the experts.
Contact Johansen & Anderson Inc today to schedule an appointment with our team. We'll have your heater in great shape in no time.