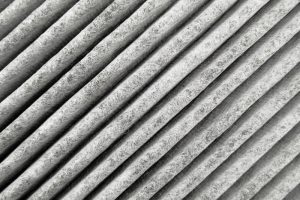 When you think of your air conditioner, you should think of your indoor air quality too. We take the time at our company to go the extra mile for our customers. Something that we've noticed is that many Vero Beach residents think of indoor air quality as one of those add extras when it comes to home services. They don't necessarily think of it as something they need. They think of it as something that that's nice to have when you get it. We don't want you to do fall into the trap of thinking this way. We want to make it known that your air conditioning really isn't complete without a great indoor air quality system too.
If you're looking for professional HVAC service in Joliet, IL, make sure that you come to our team. We have a full staff of professionals who understand the importance of each of these systems and know how to make them work together. We'll provide you with everything you need to have the best home indoor air quality possible.
How IAQ Helps Your AC
We made a bold claim in the title when we stated that IAQ is your AC's "partner in crime," and we're sure that you're probably wondering what we meant by that.
In the simplest of terms, it means that you can't have great air conditioning without the right indoor air quality system to act as a foundation for this system. You can scrape by without the right indoor air quality system, but it's probably going to result in you struggling to get easy and affordable air conditioning services. Why? It's because indoor air quality systems like air filtration systems and UV air purifiers clean your indoor air so that your air conditioner doesn't have to deal with the repercussions of dirty air later down the line.
These two things work off of each other. If you notice that your air conditioning system has started to dwindle without any obvious causes, then your indoor air quality might be the problem. You can schedule an appointment with us, and we'll walk you through everything that you need to know. We only want to match you with the right systems.
Your Indoor Air Quality Options
So we briefly mentioned your indoor air quality options above, but let's get into the specifics below:
Air Filtration Systems and UV Air Purifiers
An air filtration system is exactly what it sounds like. Air filtration systems use a high-efficiency air filter to filter out fine amounts of contaminants, pollutants, dust, etc. to keep your home's air clean.
UV air purifiers also work to clean your air, but they work in a different way. UV air purifiers use ultraviolet light in your air ducts. The UV air purifiers that we approve of can kill germs, mold, and mildew.
Humidifier and Dehumidifiers
Humidifiers and dehumidifiers are the systems you need to balance your indoor humidity. You want it to hover between 30% to 50% and a humidifier or dehumidifier will help you do so.
HRV and ERV Systems
HRV and ERV systems are heat recovery and energy recovery ventilators. HRV and ERV systems are what's used to circulate in fresh air without compromising your home comfort. If you're looking to optimize your home comfort, you can do so with one of these systems.
Contact Speedy Air Conditioning Service to schedule an appointment for your air conditioning and indoor air quality services. We're happy to help.