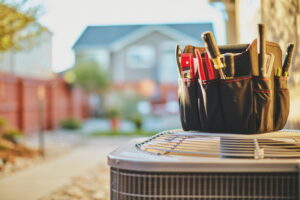 Life is busy, and sometimes, things that don't seem very urgent get put off until a later date. But if you've put off having a technician visit this summer for air conditioner maintenance, should you bother scheduling it now, as summer is starting to wind down? The short answer is yes, AC maintenance is definitely worth prioritizing sooner rather than leaving until next spring, and there are several reasons why.
Summer's Not Over Yet
If you're considering AC maintenance in Plainfield, IL, you know that cooling season isn't over, and there will still be some scorching-hot days in September. You want to make sure you'll have the relief from the weather that a fully-functioning air conditioner will provide, and scheduling maintenance now will help ensure that you'll be able to keep cool for the rest of the season.
Energy Bills Add Up
An air conditioner that is maintained by qualified technicians with an annual tune-up will work more efficiently. That efficiency translates to lower energy bills for your household. The longer your AC unit goes without regular maintenance, the more the unit's efficiency will drop, leaving you paying more each month to get the same cooling benefit. And energy efficiency doesn't just help your budget, it's also better for the planet.
Repair Bills Add Up
Yes, a tune-up for your air conditioner does come at a cost. However, that investment now can save you from much more costly repairs in the future. An air conditioner that is not maintained decreases in efficiency precisely because the system is working harder to function. That means strain is being put on various parts of the system, and that strain can lead to breakdowns, repairs, and parts needing to be replaced.
Regularly-Maintained AC Units Last Longer
During those scorching-hot September days, the last thing you want is for your air conditioner to completely break down. Not only will that make you miserable and overheated, it means trying to schedule an emergency repair… or maybe even having to replace the air conditioner entirely. In fact, making sure to get your AC unit tuned up before major problems occur can mean keeping cool for many more seasons without having to worry about the cost and inconvenience of replacing the unit.
An air conditioner is an investment. Properly maintained, it can keep you cool for many years. It is worth preserving that investment with an annual tune-up, even if it is a bit late in the season this year. Scheduling that maintenance will help you rest secure in the knowledge that your air conditioner won't drive up your energy costs, struggle to work and do damage to itself, or break down and require sudden replacement. Our technicians are happy to help keep your AC unit in the best possible condition so that you can relax and enjoy the rest of the summer weather.

Call J&A today, Sleep-tight tonight!