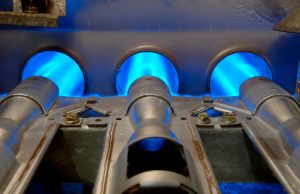 Fall is here! It's time to wrap up any air conditioning repair trouble that you might be having.
We know that you feel the chill in the air in the early evening. We know that you're probably rounding up all your favorite scary movies, planning out your best Halloween outfit, and maybe even planning on getting yourself a pumpkin soon too. We know that your air conditioner is probably the last thing on your mind now that the temperatures have dipped. We want you to think about your potential AC repair in Joliet, IL one last time though.
If your summer was sullied by constant air conditioning repair trouble, then this means you should schedule an appointment with us. We're going to make sure to take care of your home.
Problems You Should Call Us Over
Here are some problems that are good reasons to call our professionals. You need air conditioning repair for your home if you encounter these issues:
Short Cycling
Has your home's air conditioner been running in odd cycles? You might turn on your air conditioner, hear it run for a short amount of time, hear it stop, and then notice it start up again.
Short cycling might seem like one of those things that's just a little off with your home's air conditioning system, but it's actually a big problem. This just isn't something that you want to ignore when it comes to your household's health. We're going to make sure you receive prompt repair service to correct this.
High Energy Bills
Have you noticed that your home's energy bills are way higher than they should be? This is a bad sign. It means that the way that your air conditioner runs is inefficient. This means you're paying for the inefficiency rather than paying for your home's cooling power. You don't want this. You want high-quality air conditioning service and we can deliver it.
Insufficient Air Conditioning
Does your air conditioner leave a lot to be desired? You need to come to us for the right work. Insufficient air conditioning means that your home's AC is struggling. Call us to get it back on track.
Warm Air
Have you had to run your air conditioner for longer periods of time to get the cooling you're used to? Have you had to run your air conditioner at a cooler thermostat settings to really stay comfortable? This is a sign that the air conditioner is actually blowing warm air. You can't deal with problems like this for long. It's a sign of an impending air conditioning problem. Call us to fix the issue.
Odd Noises
Have you heard some odd noises coming from your home's air conditioning system? You might notice sounds like rattling, banging, scraping, or even grating noises. Odd noises are your air conditioner's way of speaking to you. You can think of it as an alert to an impending AC problem. You need to contact our professionals about this.
Contact Johansen & Anderson Inc today to schedule an appointment with our team members. Call J&A today, sleep-tight tonight.