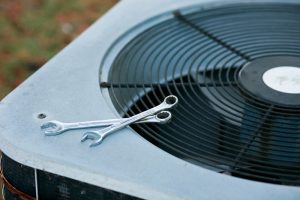 Fall is here! We're sure that you're seeing all the orange and black themed home decorations in stores, you're feeling the chill in the evening air, and you're getting excited thinking about the holiday season right around the corner too. Fall is an exciting time of year. If you want to really enjoy the season ahead, you should make sure that your air conditioning needs are all wrapped up before the summer season comes to a close.
We're here to help you. If you need HVAC service in Orland Park, IL, just make sure to schedule an appointment with our professionals. We understand everything air conditioning and heating. We're prepared to help you make a flawless transition between seasons.
Don't Let These AC Issues Linger
Here are a few AC issues that you don't want to let spill over into next year:
1. Short Cycling
Have you noticed that your home's air conditioner has started to run in a weird way? Maybe you've noticed that your air conditioner starts, runs for a little while, stops, and then starts up again. This might not feel like a huge problem, but it really is. Short cycling is terrible for your home's air conditioning efficiency. It's going to lead to a big repair issue or even a system breakdown if you let it go on for too long.
2. High Energy Bills
When your energy bills are higher than normal, it's something we recommend you pay attention to. It isn't a good thing. Your energy bills should always reflect the energy consumption in your home. This means that if you've recently started running your air conditioner all day and night, then sure, you can expect your energy bills to spike. Anything less than this means that you're having AC trouble.
3. Unsatisfactory Cooling
How cool did you feel in your house this summer? Not as cool as expected? Maybe you pushed your air conditioner to its limits to no avail. This just isn't something that you want to experience. Your air conditioner should be perfectly suited for your personal home needs. If it isn't, then you need to schedule an appointment with our team members.
4. Bad Smells
An air conditioner sending out strange or unpleasant smells is not something you want to happen. This is a nonnegotiable sign that you have a significant air conditioning system issue. You don't want to let this linger because it will only get worse with time.
5. Uneven Heating and Cooling
Are you having trouble with getting even heating and cooling in your home? There might be a natural level of disparity if you live in a two-story home or have areas of your house that receive more natural light. While the temperature maybe be a few degrees off, the temperature difference should never be more than this. If it is, then you need to schedule an appointment with our team members to find out what's wrong and what we can do to remedy it.
We can handle all your AC needs in Joliet, IL. Call J&A today, sleep-tight tonight.