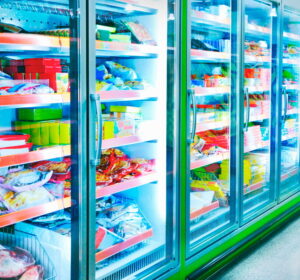 Business owners that rely on coolers or refrigerators know just how critical they are and just how much it affects a business when the coolers are on the fritz. Whether you have a little cooler for selling bait in a tackle shop or walls of walk-in refrigerators for dairy products and other items, the effects of equipment failures are extremely unpleasant. There's one simple thing you can do to make sure your commercial coolers stay in tip-top shape: schedule regular maintenance.
There are a variety of benefits you'll enjoy when your coolers are maintained by experts in commercial refrigeration services in Joliet, IL. Here are some of the most important ones.
Identifying Problems Early
All too often, a problem with a commercial refrigerator goes unnoticed until it causes the unit to stop working. When a technician inspects your business's freezers and refrigerators regularly, minor problems can be caught before they get any bigger. This means the problems will be easy to fix, and an issue with one component won't have time to cause damage to other components. 
Avoiding Repairs
It's not just catching problems early that can help to avoid repair needs. It's also keeping all the components in excellent working condition which minimizes wear and tear so there won't be any extra strain on any components or the system as a whole. A commercial cooler that has regular maintenance will require far less repairs over its lifetime than one that only gets help from a technician when there's already a big problem.
Life Expectancy of Your Cooler
Keeping wear and tear and system strain to a minimum means that your cooler and all its components will be in better condition overall. This helps it to operate effectively for years longer than it would without regular maintenance. And when you consider the cost of a new commercial cooler, it's obvious that maintenance is an excellent investment.
Minimizing Business Interruptions
When a commercial cooler has a significant problem, it makes it impossible for you to run your business smoothly. You might lose inventory when it sits too long at the wrong temperature. You might lose business for a day when major repairs need to be done. And needing to remove a non-functional commercial cooler, purchase a replacement, and have it installed could interrupt your ability to run your business for a lot more than a single day. Lost business results in lost revenue, and that comes at a huge cost. Avoiding this with regular maintenance could save your business a lot of money.
Keeping It Sanitary
During commercial cooler maintenance, your unit will be cleaned with a sanitizing solution. This will prevent the growth of bacteria and mold, keeping your inventory clean and making sure no health problems could arise from your business.
Once maintenance is done, you can rest easy in the knowledge that your commercial cooler is in the best possible condition. It will operate more smoothly, need fewer repairs, function well for a long lifetime of refrigeration, and keep your business and your customers healthy.

Call J&A today, Sleep-tight tonight!