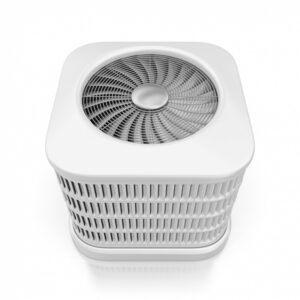 Are you excited for spring? It won't be long before flowers are blooming, bees are buzzing, and all you want to do is spend time outdoors. But not long after that, you'll need to run your air conditioner so you can escape from the heat. How was your air conditioner's performance last summer? Is it time to consider replacing it? Here are some considerations to help you decide whether you need a new air conditioner, and the reasons why replacing it in the spring is the best choice.
Signs It's Time to Replace Your AC
Age: If you have your air conditioner maintained every year, it should last 10-15 years or perhaps a little longer. Without maintenance, it'll likely fail much sooner.
Refrigerant Type: If you have an air conditioner that was manufactured before 2010, not only is it getting quite old, it probably uses a refrigerant called R22. This is no longer being made, so any repairs that would require refilling the refrigerant would be impossible on this AC unit.
Efficiency: Air conditioners lose about 5% of their efficiency over the course of the cooling season, but annual maintenance can restore that efficiency. If you've noted an increase in your utility bills that maintenance hasn't managed to fix, it might be time for a new air conditioner.
Expensive Repairs: A costly repair might be worthwhile on a fairly new air conditioner that you can expect to keep running for several more years. If your air conditioner is older, replacing it might be the better investment.
Frequent Repairs: These costs may be smaller, but they add up. And you shouldn't have to worry about multiple AC repairs in a single summer. Getting a new air conditioner and having it properly maintained could save you money, frustration, and inconvenience.
Reasons to Replace Your AC in the Spring
The first reason is time. If you start the process of AC replacement in Lockport, IL now, you'll have time to do your research, get a professional assessment of what your home needs, and select the best possible air conditioner for you.
Knowing that you aren't rushed can help you feel confident in the decision you make. And you'll have time to schedule your installation well in advance, so you can plan for time off work if necessary, or otherwise clear your calendar. 
The second reason is the weather. AC installation can take as little as four hours, but it might be as much as eight hours for a straightforward replacement. And if there are other considerations—if you're getting a central air conditioner for the first time, if your ductwork needs repair, or if you've never had ductwork and need that installed as well—the process can take multiple days.
Having this done in the spring means that it's not too cold to have your home open to the breeze during the installation, but it's also not so hot that being without AC for a day or two would be an inconvenience. 
If you have questions about your AC replacement options, how to assess your home in order to get the right size, or what the installation process will be like in your particular situation, we'd love to hear from you.

Call J&A today, Sleep-tight tonight!