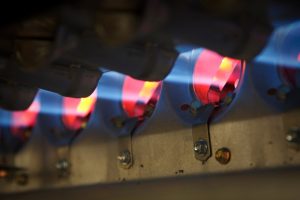 Winter is right around the corner so it might be time to upgrade your home's furnace system. Take a moment to think back to last winter—did you have any trouble getting your home to heat the way you need it to? We live in a cold climate here in Joliet, so most people stay on top of their heating services. Having poor heating quality at home is a lot more common than you might think, however.
If you're not willing to go another winter with a bad heater, it's time for you to schedule an appointment for furnace installation in Joliet, IL. We know that it's not always easy to find the right furnace system for your home. You can trust the individuals on our team to give you the guidance you need, no matter what.
It's Time to Upgrade When…
There are many signs that you might need to upgrade your furnace system. They include the following:
1. Short Cycling
Yes, you read that correctly. Short cycling isn't a problem that's limited to air conditioning systems. If you notice that your heater runs in short cycles throughout the day, it's time to call in a licensed contractor for your heating work. Short cycling is terrible for the efficacy of your heater, the cost of your heating bill, and the comfort of your home. Have our team knock out this problem today.
2. Inadequate Heat
Many homeowners shrug off the problem of "inadequate heat" because they think that as long as there is some heat in their home they're not having a problem. Inadequate heat is a problem in your home if you have to turn your heater on for long periods of time to get the amount of heat that you need in your home or if you constantly have to turn up the temperature on your thermostat. Don't go through another winter with a heater that gives you immense trouble. Contact our professionals today.
3. Higher Heating Bills
Are you paying way too much for your heating services? Your home's energy bill should always reflect the amount of energy you're using. If your heating bill seems to skyrocket no matter how you choose to heat your home, it's time to rely on a professional for service. Sometimes, heater inefficiency can lead to sky-high bills. You can bring the cost of this system back down to a reasonable range with our services.
Let Johansen & Anderson Inc Handle Your Problems
You need to come to a team of professionals when you want the right furnace installation services. Furnace installation is the backbone of home heating quality. It's not just about choosing a furnace that fits your home or choosing a furnace from a reputable brand—you need a team that can do the new system justice.
At Johansen & Anderson Inc, we not only have the right experience, we also have the right licensing and training. You can call our technicians and know that you're getting the service you deserve.
Contact Johansen & Anderson Inc today to schedule an appointment. Call J&A today, sleep tight tonight!