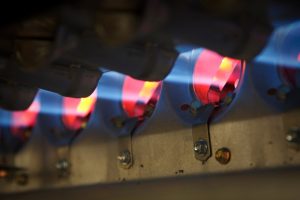 Are you having trouble with your heater this winter? It's pretty common during this time of year—after all, it's been a long, cold winter. After your heater has really been put to work, you might realize that it's better to get rid of the system rather than to keep struggling with it indefinitely. You might think it's cheaper to just keep the system you currently have, and we understand why. The price tag of a new heater and the installation services can be daunting. You don't have to worry about the price of a new system with our company. If you need a new furnace in Orland Park, IL then make sure that you contact our team today for service. Our heating technicians are experts and we work hard to provide the best service at reasonable prices.
Signs That You Need a New Furnace
Here are some telltale signs that you need a new furnace.
Your Home is Dusty: Is your home a little too dusty? Often, this isn't a problem that homeowners readily note because they don't think of it as a big nuisance, but if you're always dusting your home, it's a sign that you have trouble with the efficiency of your furnace. The source of this problem is either a dirty furnace filter or a malfunctioning furnace unit. Instead of trying to battle against these furnace problems indefinitely, it might just be time to upgrade to a new system.
You Can't Get Warm: Your heater's main purpose is to warm your home. If you can't get warm in your own home despite turning your thermostat higher and higher or layering on more clothing then you're having trouble with your furnace. Furnace efficiency can quickly dwindle when you don't take care of your furnace system or when your furnace is just simply past the point of repair. Make sure that you contact a professional from our team sooner than later for a furnace upgrade.
Your Heating Bills Are Too High: If the sight of your heating bill makes you grimace, it might be time to contact a professional team for service. A high heating bill is an indication that your furnace is struggling to heat your home. You might not notice the trouble your furnace is facing on your end, but you will notice when you see the inexplicable increase in your heating bill. You can expect a heating increase if you're running your heater into the ground. But if the raise is inexplicable then make sure that you contact our professional team.
Your Furnace is Over the Age of 15: If your furnace is around or over the age of 15 and you're having a lot of trouble with the quality of your heating or you're facing constant repairs then it's time for you to consider an upgrade. Even if you're not having trouble with your heater and it's in this age range, it's time to contact a professional.
Looking for a great new furnace in Orland Park? We're the team to get in contact with, we've worked in the area for over 70 years. Contact us today to schedule an appointment—Call J&A Today. Sleep-Tight Tonight!