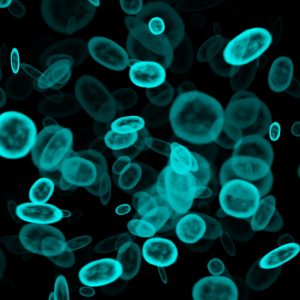 Normally, when homeowners come to us complaining about indoor air quality problems during the winter, they're expecting an indoor air quality based answer. We understand this line of reasoning. We want you to know that although some things may seem indoor air quality based, sometimes the root of the issue can go a little deeper. Your furnace might be to blame.
You can start the process of elimination here with this blog. If you find that you need furnace repair in Joliet, IL, we want to be the first team that you call. We take the work that we perform seriously. You'll never have to worry about the quality of the service from one of our professionals who comes to your doorstep.
The IAQ Problems to Watch Out For
Not all the indicators are the same. Here are a few of the IAQ problems you should watch out for this winter.
Foul Odors
Has your home started to smell a little funky? You might have resorted to cleaning more often, lighting candles, or even running out to the store to back your home up with scented plug-ins. You can do everything under the sun, but it seems that your home always has an unpleasant smell.
We want you to take a step back and assess this further. When do you notice this smell? Is it often after you run your home's heater? This is a sign that you could actually have significant trouble with your home's furnace. Furnace troubles that are scent-based are often a sign that something is leaking. We can handle it.
Headaches
There are a handful of clear signs that you're suffering from low-level carbon monoxide poisoning, and headaches are one of them. If you're not having any personal health problems, but you're popping ibuprofen every day because your head is pounding, then you need to consider your heater.
Nausea
If you're nauseous all the time then this is a more advanced sign of heating trouble. Your furnace is emitting carbon monoxide gas. This can actually affect how you feel personally. If you're nauseous, then this is a clear sign that you need furnace help.
Dust
If your home is super dusty, you're going to need to take a closer look at your furnace. A dusty home is actually a clear sign that your home's furnace isn't working properly. The cycle is all off and things won't clear themselves up naturally. You're going to need help from one of our team members.
Fatigue
Are you always tired? Now, winter can get the best of you. Daylight savings does have a way of making us all feel a little more sluggish. If you're just feeling like nothing gives you energy though, you absolutely need to contact our professionals for furnace work. If you have a low-grade carbon monoxide leak, one of the side effects can be fatigue. You don't want to let this go on for too long.
Contact Johansen & Anderson Inc. today to schedule an appointment with our team members.