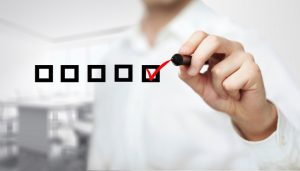 What's more important than the furnace you have in your home in winter? There isn't much that outranks it. Your furnace is everything when it comes to your warmth at home in a place like Orland Park. We're known for our bitterly cold winter temperatures. It doesn't take much to keep your home's furnace in great shape. The problem is that many homeowners are unaware of the best practices.
We specialize in furnaces in Orland Park, IL. You're always going to get the service you need with a professional team like ours. We've worked in homes just like yours across the state for years. We'll make sure that your home's furnace is in top shape in no time. Make sure you call our experts for the work you need.
How to Keep Your Furnace in Great Shape
So what are the keys to keeping your furnace system in great shape? Here are a few simple things you can do.
Give Your Thermostat Some Consideration
When was the last time you thought about the thermostat in your home? This is something that a lot of homeowners have the tendency to overlook. Even when they upgrade their heater they neglect to upgrade their thermostat. If you're still just using a digital thermostat with no extra frills or if you're still using a dial or switch thermostat, it's time for you to schedule an appointment with our professionals. We can help you find a great new Wi-Fi or smart thermostat for your home.
Change Your Filter
Make sure that you change your filter in your home's furnace system at least once a season. You can change it more often to really keep your home's heater in top shape. Your filter is in charge of keeping your furnace clean and clear of debris. A dirty filter can quickly cause you a myriad of issues and this is the easiest thing you can do to ensure that your furnace stays healthy and that you stay warm.
Schedule a Maintenance Appointment
We know that professionals always push maintenance and you might not believe it's actually worthwhile. Trust us when we say that maintenance is the best option for your home. Maintenance is what's going to keep your system running on high. Scheduling a maintenance appointment is going to maximize your savings, comfort, and peace of mind.
If you're serious about keeping your home's furnace in amazing shape, you can join our Comfort Club Membership. We have two tiers—the Gold Membership and the Platinum membership. The Gold Membership includes:
Annual tune-ups of your heating and cooling system with a reminder call to schedule
A 15% discount on future service repairs
One $25 annual equipment credit
A priority emergency response
An automatic regular inspection
A transferable agreement
A Platinum Membership includes all the benefits of the Gold Membership plus:
No hassle maintenance
All service included
All parts included
A $50 annual equipment credit (up to $240)
Contact Johansen & Anderson Inc today to schedule an appointment with our team of heating technicians. Call J&A today, sleep tight tonight!