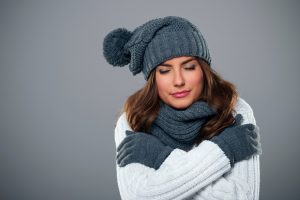 Do you choose to heat your home with a heat pump? It's a great option for many homeowners in Joliet, IL. Heat pumps are an excellent system because they can both heat and cool your home while using the same exact unit. You'll never have to worry about choosing multiple units to keep your home in top shape.
The only problem with heat pumps is that when the temperatures really start to dip low in the dead of winter, your heat pump might not be the best option anymore. That's where a dual fuel system can be the best option for you. Make sure that you schedule an appointment with our professionals. We understand what it takes to keep you warm because we're both professionals and local residents too! Get in touch with us today.
What's a Dual Fuel System?
So what is a dual fuel system? A dual fuel system is the combination of an electric heat pump and a natural gas furnace system. The best thing about a dual fuel system is that this unit can provide you with the advantages of both systems while eliminating the drawbacks of each of them.
The heat pump portion of this unit can keep your home cool throughout the summer and even heat your home throughout winter for a while. When the cold winter temperatures really start to drop off, the furnace will seamlessly switch on and start to heat your home. A dual fuel system can be the solution to your winter comfort needs.
Do You Need One?
So do you need a dual fuel system in your home?
We want to clarify that the problem isn't that your heat pump can't heat your home when the temperatures really start to cool off. The problem is that it can't heat your home efficiently. You don't want to run your heater into the ground or raise your energy bill in the process. You can avoid doing that when you choose a dual fuel system to keep your home comfortable throughout the year. If you've noticed that you're not comfortable enough in your home or that you're paying too much for your winter heating services, it's time for you to schedule an appointment with our professionals.
We can help you choose the right dual fuel system for your home because we only work with the best brands on the market. Get in touch with our professionals today.
Professional Service Sets You Up for Success
The rich history of our company dates back to 1946. We have decades of experience performing the work that you need to stay comfortable in your home. We go above and beyond to make sure that you get the best service possible. Every single member of our staff is NATE-certified, extensively trained, and even drug-tested on a routine basis. You'll know that you're getting quality work from respectable technicians when you rely on the members of our team.
Contact Johansen & Anderson Inc today to schedule an appointment. Call J&A today, sleep-tight tonight.