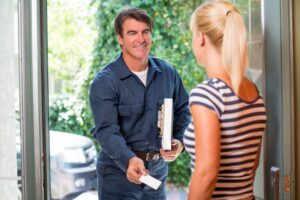 We say it all the time: regular professional maintenance is necessary for having a consistently functional HVAC system that will keep running for as long as possible. This is true of both residential and commercial HVAC systems. But you might still have some questions. Does your HVAC system benefit enough from maintenance to make it worth the cost? Let us introduce you to our residential and commercial maintenance programs.
How Maintenance Benefits Your HVAC System
Improved Efficiency: Due to wear and tear, accumulation of dust and dirt, and the wearing away of lubricant, the efficiency of your HVAC system will decline over time. Maintenance can bring it right back up, ensuring that your utility bills don't rise unnecessarily.
Fewer Repair Needs: Some estimates suggest that up to 85% of potential repairs can be avoided with consistent professional HVAC maintenance.
Fewer Breakdowns: Some repairs are needed when a system is not performing optimally, but sometimes those repairs are needed because the system has stopped working entirely. In your home, this is thoroughly unpleasant, and at a business, it can mean a major loss of revenue.
Longer System Life: Whether you're trying to take care of a residential HVAC system or a commercial one, replacing it is a tremendous expense. Lack of maintenance can cut a furnace or air conditioner's life expectancy in half, meaning you'll be buying new ones twice as often.
Warranty Compliance: Keeping your home or building's HVAC system under warranty can mean that the manufacturer will cover certain costs such as parts that need to be replaced. Most warranty agreements have a clause that specifies that the system must be maintained annually.
Safety: While safety inspections are obviously critical when it comes to gas-burning furnaces, there are safety risks that can arise from other components of HVAC systems such as the electrical wiring. Maintenance will keep you and everyone in your home or commercial building safer.
How Maintenance Programs Can Help
At Johansen & Anderson, we're always happy to rush in to repair something that breaks down. But we believe that there's a greater benefit in keeping systems running smoothly rather than letting breakdowns happen. Customers who are happy with how their HVAC systems work are happy customers who will continue to patronize our business and spread the word that our service is top-notch. So we want to make sure that your HVAC system receives the care that it needs. 
We offer both residential and commercial maintenance plans, so regardless of the property you're concerned about, we've got you covered. Signing up for a plan means gaining all the benefits of maintenance we mentioned above, but there's so much more than that.
Our HVAC maintenance plan in Lockport, IL ensures that when something does go wrong, you'll be our top priority, and as a preferred customer, your needs will come ahead of the repair needs other folks may have. You'll even accrue credit toward the eventual day when your HVAC system will need to be replaced. And with different levels of membership, you can even access significant discounts. 
Reach out to us to find out more. We'd be delighted to help find the maintenance plan that best suits you.
Call J&A today, Sleep-tight tonight!