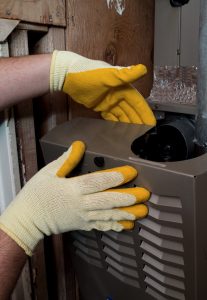 When you hear the furnace power on, do you know exactly what goes on to bring that heat to you? You likely know the basics: that heat is generated by an ignition system and that a fan then blows heated air into your home.
While it's not important to know too much more about the operation of your heating system—technicians can take care of most of what you need—it's nice to know a thing or two about furnace operation so you know what to do when things go haywire.
Whether you have a standing gas pilot or an electronic ignition system, here are the very basics about how heat is generated. Contact our team for more information!