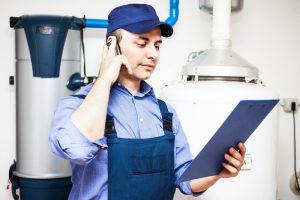 If you're not getting the quality service that you're used to from your water heater, then it's definitely time for you to repair your water heater. We know that it's not always obvious when you need to repair your water heater because your water heater is typically tucked away of out sight and out of mind in your home. If you want a great water heater, you need to pay attention to the subtle signs of trouble that you might go through in your home.
If you're looking for water heater repair in Romeoville, IL, then just make sure that you schedule an appointment with our professionals. We're going to make sure that you have the best water heater service around for the work that you need.
You Need Water Heater Repair When…
Here are a few signs that you're going to need water heater repair for your home.
You Have Inconsistent Hot Water
You shouldn't ever run warm water in your home and worry that it's going to go out soon. This isn't right. If you have inconsistent hot water, it's more than likely that there's something seriously wrong with your water heater. Your water heater is supposed to provide you with consistent hot water. If you're having hot and cold spots throughout your operation, then you're going to need water heater repair in your home.
You're Paying Too Much
Are you paying more than you usually would for your water heater services? This is a major sign that your water heater is on a fast decline. You should be able to count on your water heater. If you have increased water heater bills, then it's time for you to contact our professionals for repair work. Even if your water heater seems to function as usual, it shouldn't cost you a significant amount more for standard work. If this is the case, you're going to need the help of a professional here on our team.
You Notice Leaking
Your water heater should never leak. Sometimes you might notice some leaking going on within your home but it's not impacting the overall flow of your water supply. Although this is possible, this doesn't mean that you're going to experience this forever. It just hasn't become severe enough for it to impact the overall experience in your home quite yet. This doesn't mean that this won't become a reality eventually! Make sure that you're addressing this problem sooner than later.
You're Experiencing Rust
When your water comes out of your faucet, is it clear and unassuming? If the answer is no then you're going to need professional help ASAP. All these signs mean that you're experiencing the inside of your tank rusting. You're going to need a little extra help to get your water heater back on track so that you can have clean and safe water to consume and bathe in throughout your home.
Contact Johansen & Anderson Inc today. We're the only professionals that can provide you with the quality water heater work that you're looking for.