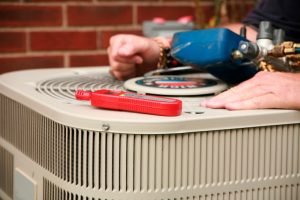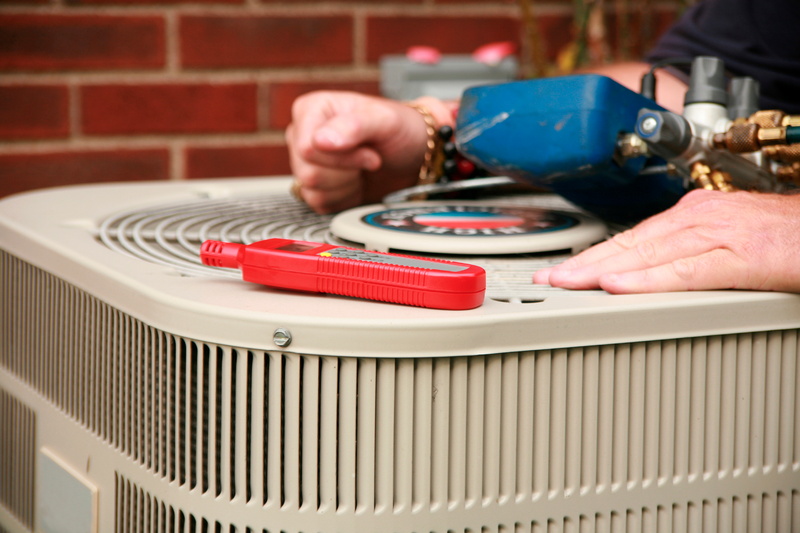 Air conditioning is one of those things you can't take for granted. There's nothing like the heat of a Joliet summer to remind you of this. The last thing you want in the midst of hot and balmy summer conditions is a messy system breakdown.
Breakdowns are avoidable. If you want to sail smoothly through summer this year it's time to schedule a maintenance appointment. The ideal time to tune-up your air conditioner for summer is in spring. While it's a little late now, it's never too late. Contact our team today to schedule preventative maintenance services in Joliet, IL.
How Maintenance Services Help You
A lot of homeowners are a little reluctant to schedule maintenance services. We understand how it can feel like an unnecessary expense if your system seems just fine. The operative word here is "seems." Just because your air conditioner seems fine doesn't mean that there isn't trouble brewing underneath the surface. Make sure you allow a professional to take a deep dive into your AC unit this spring. It can help you prevent the following:
An AC Breakdown
The last thing you want in the middle of summer is an AC breakdown. Maintenance is key to avoid this because it gives you the opportunity to have a professional take a deep dive into your cooling system. Our technicians are trained to spot problems that could easily blossom into bigger issues later in summer. If you're looking for a qualified air conditioning technician to keep your unit up and running then make sure you choose our team.
High Cooling Costs
An inefficient air conditioning unit is an expensive air conditioning unit. Many homeowners don't realize this until their literally paying the price. Inefficient air conditioning systems are expensive because they force your air conditioning system to work much harder to keep your home comfortable. It's something that your naked eye can't spot. You need a professional to pinpoint the inefficiency problem and eliminate it. We can be the team to do that for you!
A Short AC Lifespan
A poorly maintained air conditioning unit will have a much shorter lifespan than one that's well-maintained. You can't expect a system that you run into the ground to last forever. Make sure that you have your air conditioner tuned-up at least once annually to avoid this issue.
Joining the Comfort Club
Enrolling in our maintenance plan (The Comfort Club) is the best thing you can do for your air conditioner's efficiency. We have two levels of membership: The Gold Membership and the Platinum Membership. The Gold Membership includes:
An annual tune-up for your heating and/or cooling system and a reminder call to schedule the appointment
A 15% discount on repairs
$25 in annual equipment credit
Priority emergency response
Our Platinum Membership includes all the benefits of Gold and adds the following:
No hassle maintenance
All services included
All parts included
A $50 annual equipment credit
If you need quality service you can count on our technicians here at Johansen & Anderson Inc. Contact our team today to schedule an appointment.