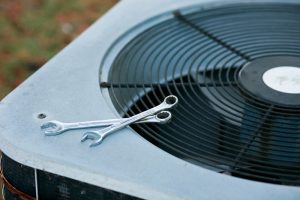 So spring is here and you're prepping for summer. We know that we're all excited for the long summer nights and the warm weather that comes along with it. Maybe you've shoved those winter clothes to the back of your closet, pulled out all your favorite swim attire, and started planning your summer parties and vacations. Just because you're excited about this doesn't mean you should lose sight of what's right in front of you, however. Make sure that you schedule an appointment for your air conditioning replacement in Joliet, IL today.
We can make sure that you get the services you need so that your air conditioner can be the last thing on your mind this summer. We want you to have a great season and we'll make sure that we put the necessary work in so you can get the comfort you need.
When to Upgrade
So maybe you're thinking … well when should I upgrade my air conditioner? How will I know? It's not always so black and white and that's why we're here to point out all the warning signs for you. If you start to notice the following happen with your air conditioning system, then it's time to schedule an appointment with our team members. We've got your back:
You Know Your Repair person on a First Name Basis
Have you and your air conditioning technician of choice become friends because you see them so often? Maybe you know all the details of their personal life, their spouse's name, and even their birthday. We're all for some friendly interaction, but if you feel like your air conditioning repair technicians is becoming a central figure in your life, then it's time to consider an upgrade.
You shouldn't have to repair your home's air conditioner that often. If you do have to repair your air conditioner more than once every few summers, then an upgrade would be worth the time and money.
You're Pouring Money Into Your Unit
So maybe you're not having a problem with constant repair work, but your money is going into running your system. Don't get us wrong—you're going to have to spend a little extra money on your air conditioner in the dead of summer. It's going to cost you a little more to get through those heatwaves, but the key phrase here is a little more. If you're consistently paying sky-high bills, then it's time to schedule an appointment with our professionals.
You've Had the Same Air Conditioner for Over a Decade
How long have you had the current air conditioner in your home? If the age you're thinking in your head is in between 10 and 15 years, then it's time to start considering replacement services regardless of what the status of your air conditioner is. Your air conditioner really can't last more than two decades. If you try to push it past this point, you're only going to stunt your own personal comfort. Call today to learn more.