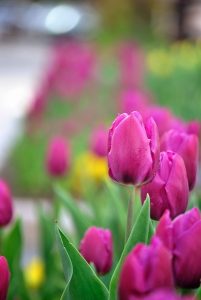 You're ready for spring, right? You're pulling out those lighter layers from the back of your closet, enjoying the light lingering into the early evening after the start of Daylight Savings Time, and you're noticing that the weather is starting to warm up. Spring is an amazing time, but you want to carve out just a little time to make sure your home is ready for the high heat of summer.
You can come to us for your AC maintenance in Joliet, IL. We're the professionals that you want to trust with your air conditioning preparation. There are many HVAC contractors in this area, but few that can ensure that you get the AC service you need. Call us today to get the work that your home really requires.
Why You Should Schedule AC Maintenance
Are you wondering why you should schedule air conditioning maintenance? If you've ever scheduled an appointment for virtually any service with a team of HVAC professionals here in Joliet, IL, then we're sure you've heard a technician sing the praises of a maintenance service. This isn't because they want to sell you on a service that you don't really need—it's because they want to keep your system in amazing shape.
Maintenance is really a worthwhile service and here are a few reasons why:
It Helps Your System Last Longer: Maintenance keeps your air conditioning unit in pristine condition, which means that you can expect your AC system to last long into the future.
It Lowers Your Energy Bills: You want to save money on your air conditioning system where you can, right? This means that you should schedule an appointment for air conditioning maintenance. It keeps the system's efficiency high and your energy bills low.
It Improves Your Cooling Power: A tune-up knocks out all the problems with your air conditioning system, which means you'll get better cooling power with less effort.
Call us today for the service you need.
Our Residential Maintenance Program
At Johansen & Anderson Inc., we're a little different from other HVAC contractors in the area because we have a great residential maintenance program called the Comfort Club Membership. Our residential maintenance program comes with an annual inspection and tune-up. Enrolling in our maintenance plan includes the following:
The Gold Membership
Annual tune-up heating and/or cooling system with convenient reminder call
A 15% discount on future service repairs
A $25 annual equipment credit
Priority emergency response
An automatic regular inspection
Transferable agreement
The Platinum Membership
All the benefits of the Gold membership plus…
No-hassle maintenance
All services included
All parts included (some exclusions apply)
A $50 annual equipment credit (up to $250)
It's worth enrolling in our Comfort Club if you're really serious about your home's cooling power this spring and summer. Call us today: we'll walk you through all the details on our plan and we'll help you choose which tier is right for your home.
Contact Johansen & Anderson Inc today to get your AC system ready for the warm weather. Call J&A today, sleep-tight tonight.